After 4 months listed with another agent, we decided to give Jonathan a call, and boy are we glad we did. Our home was under contract in less than 3 weeks for 99% of our asking price. We would highly recommend Jonathan and the Lahey Group to anyone looking to sell their home
George Karis
We love Jon Lahey and, "The Fine Living Group!!!" If anyone should be able to share their review of them, it's me. This team sold two of our homes now and helped us buy one of our homes. And seriously, should we need to buy or sell another home in the DC or Baltimore areas, MD or VA, we will definitely go with them again. They are priceless!!!

The team got us offers on the first day of listing both times, they got offers to compete and got us the best prices for our properties in our area that had ever been. I am not exaggerating when I say that their team led us through everything from room arrangement, setup, listing, showings and more. It's always an easy process with them and they got us our dream home we purchased through their team.

They got us more than we asked for when we sold and prices under our budget when we bought. You cannot ask for more.

And beyond that, their team cares. They link arms with you, they get you the win. They are ultra responsive and excellent in all they do. I am beyond satisfied and I trust them enough to tell you that I give them my highest recommendation.

Give them a call now.
Dustin H
After over 470 days unsuccessfully trying to sell my home with another agent, my daughter introduced me to Jonathan and the Fine Living Group. Jonathan's advise, marketing, and pricing strategy is very impressive. We received multiple offers in less than 2 weeks, and SOLD our home for 100% of asking price!
Dr. Anderson
Jon Lahey and his team are the best!!! All of the services they offer are way above and beyond what anyone else in the Rockville area offers. To me this is a no brainer and I'll continue to use his team again and again anytime I need a professional, proactive realtor fighting hard for my interests.
Darcie B
Jon and his team did a great job with us in selling our home. They were honest with us in telling us exactly what we needed to do with our home in order to make it sell in our market. They also do an excellent job of bringing in the buyers. I would recommend The Jon Lahey Group if you need to sell your home!
Ken and Trish
Jonathan & co:
Thank you for making the sale of my house such an easy process, I am grateful that I was able to give my kids a nice little nest egg for the future. I appreciated that you were so understanding with my particularly complicated situation and took the time to care about the turbulent time I was going through. I will gladly recommend your services to others in the future, because you made what seemed impossible and overwhelming an easy and stress-free event with a positive outcome. A big thank you to your wonderful staff, too- who were always very helpful and kind to me.
Jillian G
I can honestly say, if it weren't for Jon we would not have found our house. We were planning on looking at it, thinking it would be a waste of time, but he encouraged us. It was almost immediate, after we walked in the door we knew we wanted to buy it, and he knew that before we did! Then he helped us get a good price for it too!!
Kwadwo and Erin Bediako
Sold for $16,000 Over Asking Price in 6 Days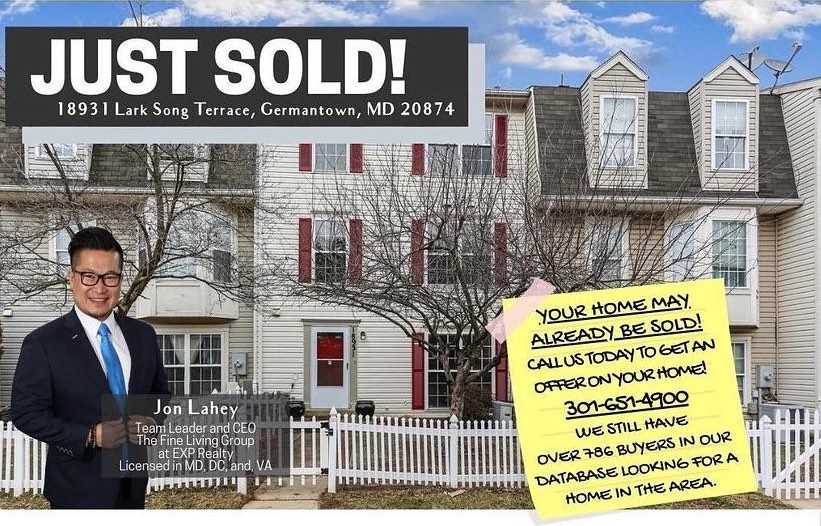 18931 Lark Song Terrace, Germantown, MD 20874
Sold for $25,000 Over Asking Price in 6 Days!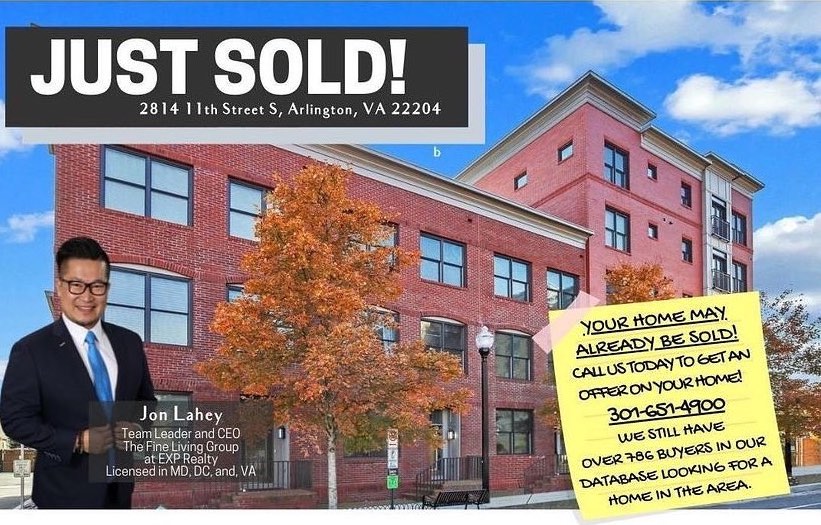 2814 11th Street S, Arlington, VA 22204
Sold for $30,000 Over Asking Price!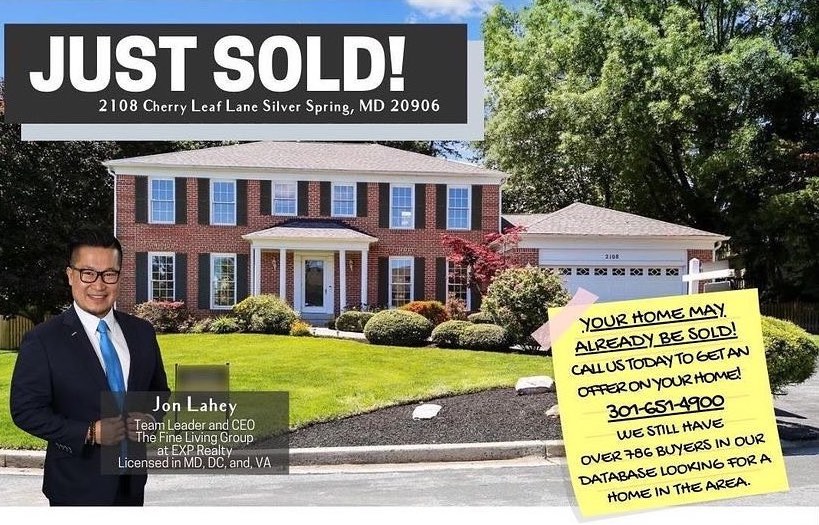 2108 Cherry Leaf Ln, Silver Spring, MD 20906