How to Sell Your House Fast: Tips and Strategies for a Quick Sale
Posted by Jon Lahey on Sunday, April 16, 2023 at 10:33:59 AM
By Jon Lahey / April 16, 2023
Comment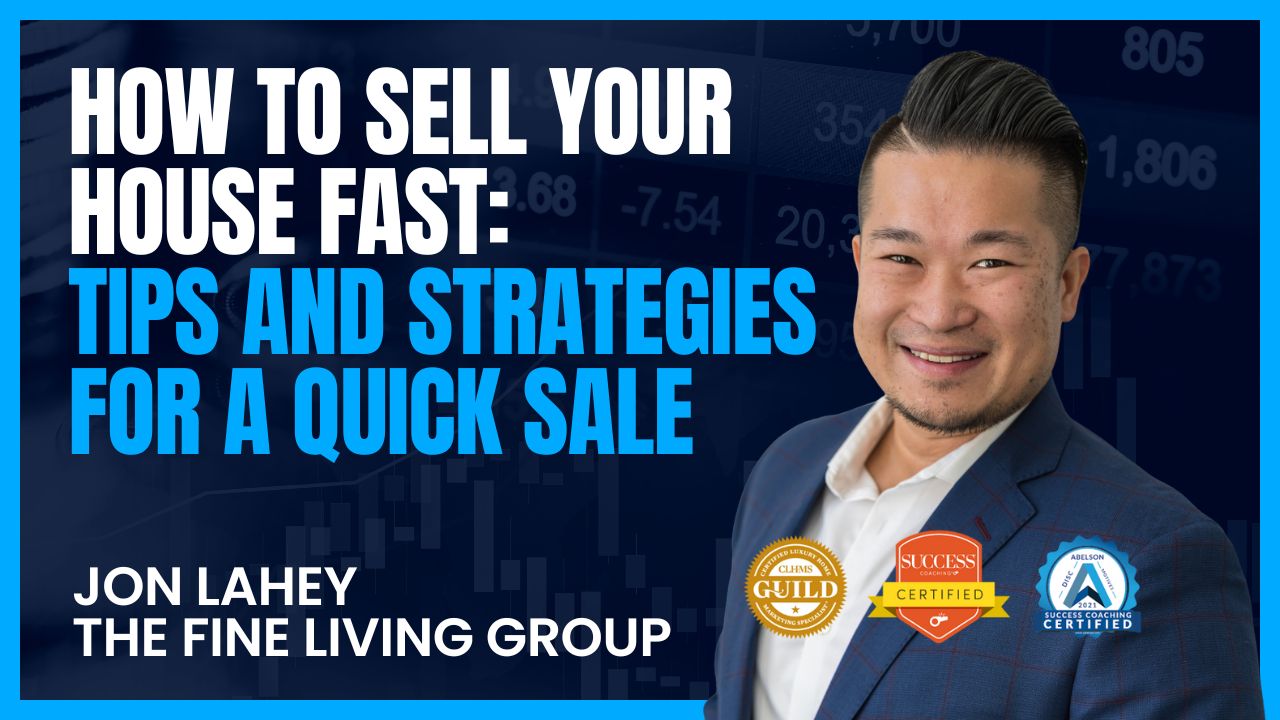 We understand that selling a house fast can be a daunting task, especially in today's competitive real estate market. However, with the right tips and strategies, you can sell your house quickly and get the best possible price. In this article, we will provide you with actionable tips and strategies to sell your house fast and outrank other websites on Google.
Understanding the Real Estate Market
Before you begin the process of selling your house, it is important to understand the current state of the real estate market. This can help you set a realistic price for your house and prepare for any potential challenges.
According to recent data, the real estate market is currently experiencing a shortage of inventory, which means that there are more buyers than available properties. This can work in your favor, as it can increase the demand for your house and potentially lead to a quicker sale.
Preparing Your House for Sale
The first step in selling your house fast is to ensure that it is in the best possible condition. This means that you should take the time to make any necessary repairs and upgrades, such as painting the walls, replacing outdated fixtures, and improving the landscaping.
Additionally, you should declutter and depersonalize your house to make it more appealing to potential buyers. This means removing any personal items, such as family photos and memorabilia, and ensuring that the house is clean and organized.
Setting the Right Price
Setting the right price for your house is crucial to selling it quickly. If you price it too high, you may deter potential buyers and prolong the selling process. On the other hand, if you price it too low, you may not get the best possible price.
To set the right price, you should conduct research on comparable properties in your area and consider factors such as location, size, and condition. You can also consult with a real estate agent to get a professional opinion on the best price for your house.
Marketing Your House
Once your house is ready for sale and priced appropriately, you need to market it effectively to attract potential buyers. This means using a variety of channels, such as online listings, social media, and word-of-mouth referrals.
When creating your online listing, be sure to include high-quality photos and a detailed description of your house's features and benefits. You can also consider hosting open houses or hiring a professional photographer to showcase your house in the best possible light.
Choosing the Right Real Estate Agent
Finally, choosing the right real estate agent can make all the difference in selling your house quickly and getting the best possible price. A good agent will have a deep understanding of the local market, a proven track record of success, and excellent communication skills.
When choosing an agent, be sure to ask for referrals, read reviews, and interview multiple candidates to ensure that you find the right fit for your needs.
Conclusion
Selling your house fast requires careful planning, preparation, and execution. By understanding the real estate market, preparing your house for sale, setting the right price, marketing effectively, and choosing the right real estate agent, you can increase your chances of a quick and successful sale.
We hope that this article has provided you with valuable insights and strategies to outrank other websites on Google and sell your house fast. Remember, the key to success is to be proactive, diligent, and flexible in your approach. Good luck!
FAQ
We hope that these FAQs have provided you with helpful information and insights into selling a house fast.
If you're looking to sell your house and need assistance, contact us or fill out our form for a free consultation with one of our experienced real estate agents. We're here to help make the process as easy and stress-free as possible.